Homepage
/
BP-U
Sheet section BP-U is characterized with very good anti-skip properties with a high load capacity.
Sheet section BP-U
Material
Sheet thickness
zinc-dipped steel
galvanized steel
stainless steel
aluminium
2 and 2.5 mm
depending on demand
1.5 and 2 mm
2 and 2.5 mm
R raster pitch
manufacture lengths L
widths B

heights H
edge folding tbub
125 mm
n x R, max. 6000 mm
250, 300, 400 mm

50, 75, 100 mm
approx. 10 mm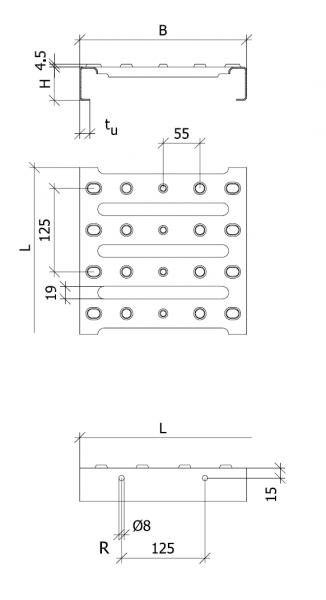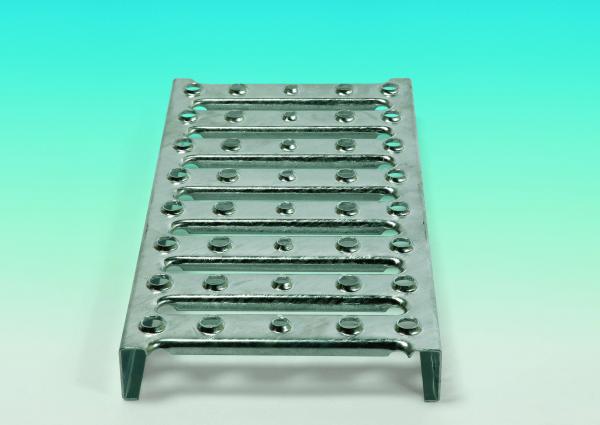 Forge-welded gratings, pressure-locked gratings, stair treads, perforated metal planks, spiral staircases, GRP gratings and ladder rungs. Various material variants (steel, stainless steel, aluminium) with various surface finishes.
News
Lichtgitter CZ spol. s r.o.
U Lékárny 1
735 35 Horní Suchá

+420 596 496 511

obchod@lichtgitter.cz
Write to us