Homepage
/
BZ
Owing to its extremely shaped surface structure, the sheet section provides high adhesion properties. It is recommended in such areas where lubricants are used to high extent.
Sheet section BZ
Material
Sheet thickness
zinc-dipped steel
galvanized steel
stainless steel
aluminium
2 and 2.5 mm
depending on demand
1.5 and 2 mm
2 and 2.5 mm
R raster pitch
manufacture lengths L
widths B

heights H
edge folding tbub
30 mm
n x R, max. 6000 mm
120, 180, 240, 300
360, 420, 480 mm
40, 50, 75 mm
approx. 25 mm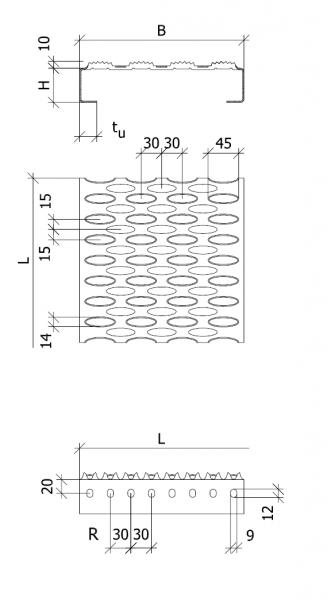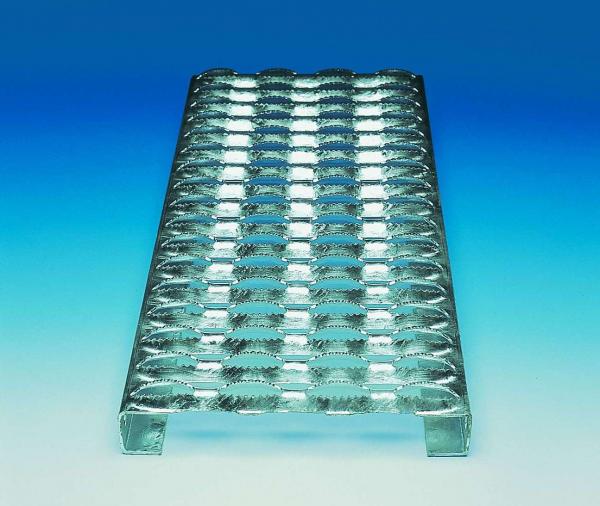 Forge-welded gratings, pressure-locked gratings, stair treads, perforated metal planks, spiral staircases, GRP gratings and ladder rungs. Various material variants (steel, stainless steel, aluminium) with various surface finishes.
News
Lichtgitter CZ spol. s r.o.
U Lékárny 1
735 35 Horní Suchá

+420 596 496 511

obchod@lichtgitter.cz
Write to us