Homepage
/
GRP-S
GFK - S grating with a flat (ground) surface and a high load capacity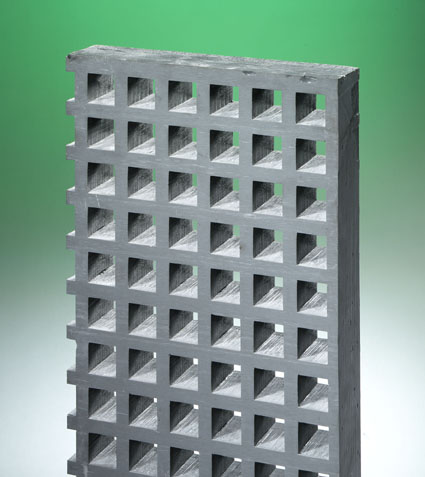 description
dimensions (mm)
width
9 to 11
Grating height
Mesh pitch
Panel size
 
25, 30, 35, 40, 45, 50, 55, 60
38 x 38
2005 x 1005
2505 x 1005
Grating height
Mesh pitch
Panel size
25, 30, 35, 40, 45, 50, 55, 60
100 x 25
2505 x 1005
GFK-S gratings can be supplied with a sanded surface.
Possible designs include closed, anti-slip, sanded surfaces (
one sided or double sided
)

Forge-welded gratings, pressure-locked gratings, stair treads, perforated metal planks, spiral staircases, GRP gratings and ladder rungs. Various material variants (steel, stainless steel, aluminium) with various surface finishes.
News
Lichtgitter CZ spol. s r.o.
U Lékárny 1
735 35 Horní Suchá

+420 596 496 511

obchod@lichtgitter.cz
Write to us