Homepage
/
LG Special
This type of staircase enables a high design variability.

Dimensional series (outer diameter of staircase): 1400, 1500, 1600 to 2700 mm with module 100 mm.

The top surface of stair treads and landings is made up of gratings from the wide production range of Lichtgitter CZ.


The staircase is comprised of
central tube, the part of which is base plate
stair treads
landing(s), the part of which is anchor plate
railing segments
jointing material (anchor jointing material is not included in delivery)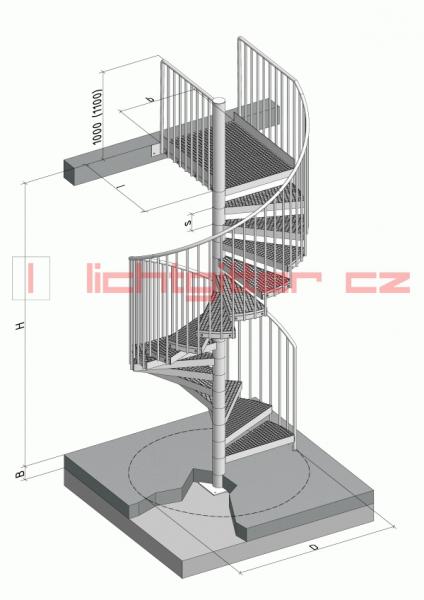 At assembly, stair treads and landings are slid with tube rings on the anchored central tube. Railing segments are fastened to the stair treads and landings by screwed joints. The exit landings are anchored to the building structure.
Type of staircase stepping surfaces
Type 1 Grating with mesh 33x33
Basic type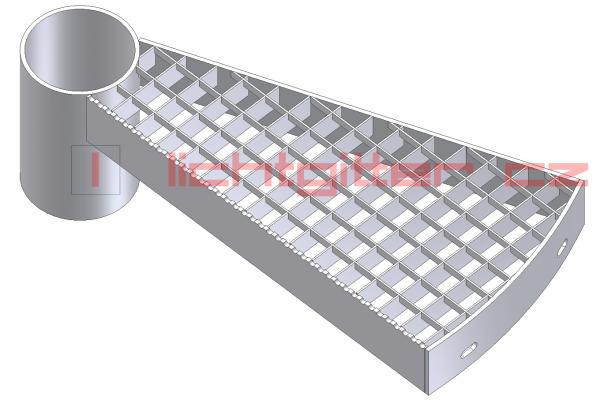 Type 2 Grating with mesh 33x33
Anti-slip type No. 31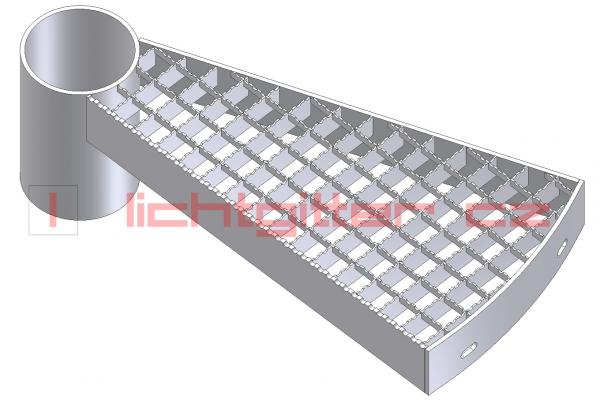 Type 3 Grating with mesh 33x11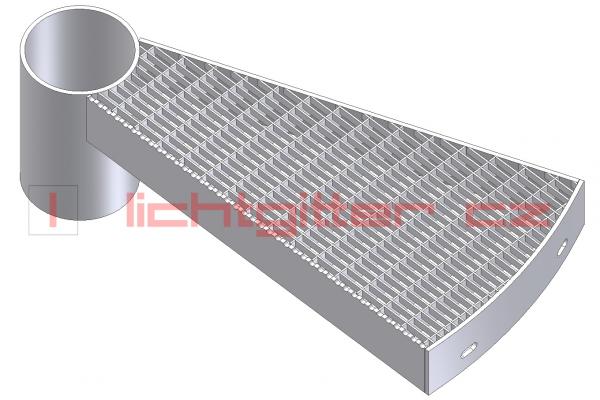 Type 4 Grating with mesh 33x11
Anti-slip type No. 32

Type 5 Atypical design - stepping surface with tear-like sheet

Railing types
Type A - basic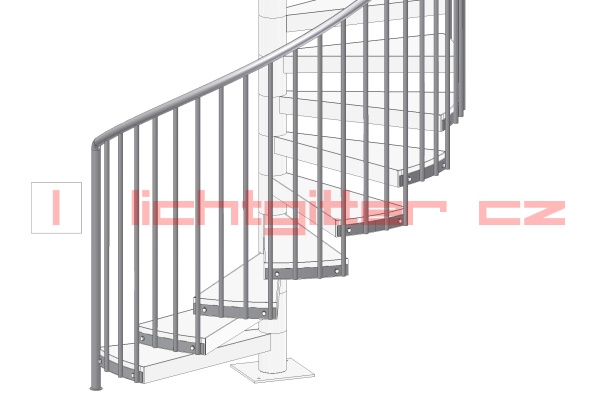 Type B1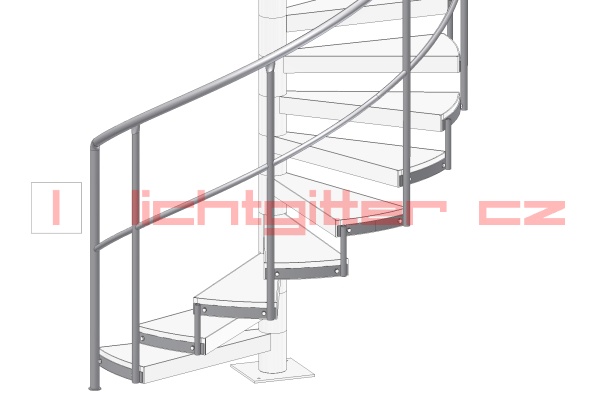 Type B2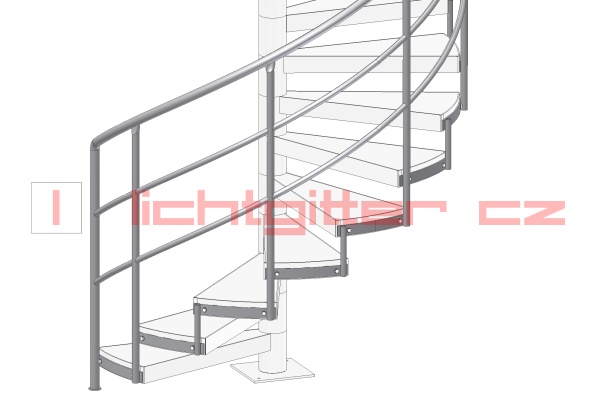 Type B3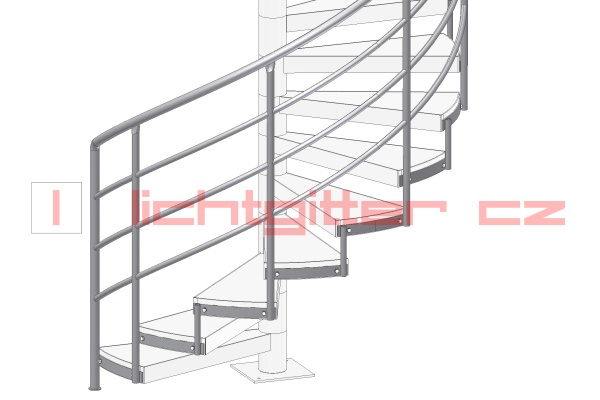 Type C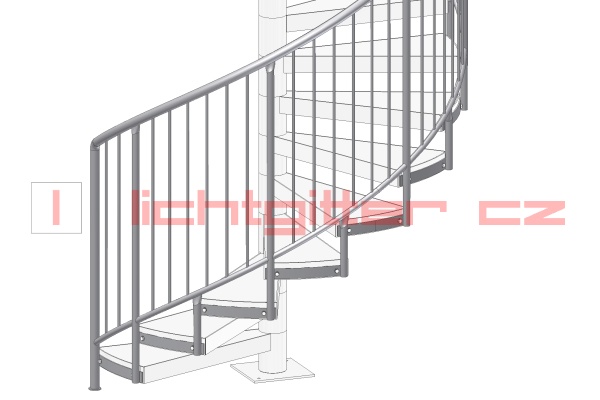 Type D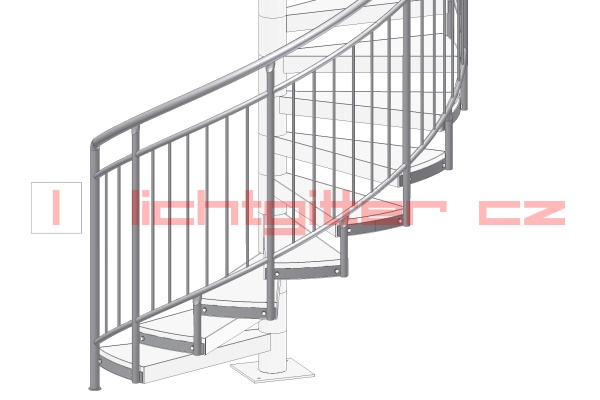 Type E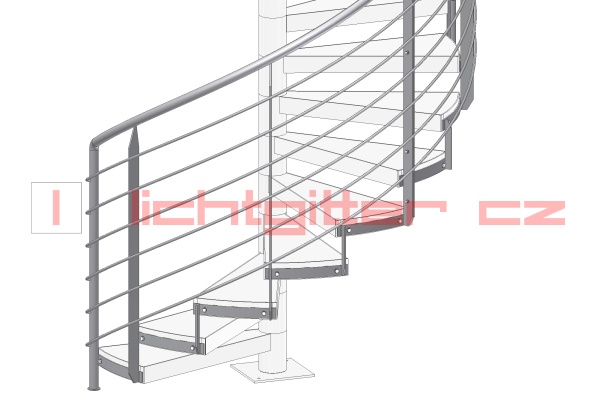 Forge-welded gratings, pressure-locked gratings, stair treads, perforated metal planks, spiral staircases, GRP gratings and ladder rungs. Various material variants (steel, stainless steel, aluminium) with various surface finishes.
News
Lichtgitter CZ spol. s r.o.
U Lékárny 1
735 35 Horní Suchá

+420 596 496 511

obchod@lichtgitter.cz
Write to us