Homepage
/
Serration
Anti-slip type
For the normal conditions of using floor gratings, the anti-slip properties of common forge-welded SP gratings or pressure-locked P gratings are sufficient. For environments with an occurrence of oils, ice or other impurities increasing the slip hazard and when using gratings on inclined foot bridges it is necessary to use gratings with anti-slip design. The anti-slip design consists in a special shape finish of bearing or spacing bars. Lichtgitter offers several types of the anti-slip design of gratings for various applications.
Anti-slip type designation
The anti-slip types of pressure-locked gratings are designated with the upper-case letter X before the designation of individual types.
Designation (for example): XP 330-33-3, No. 3.
 
XP Anti-slip type No. 2 Spacing bar endlessly notched, pin spacing approx. 11 mm
 
No. 2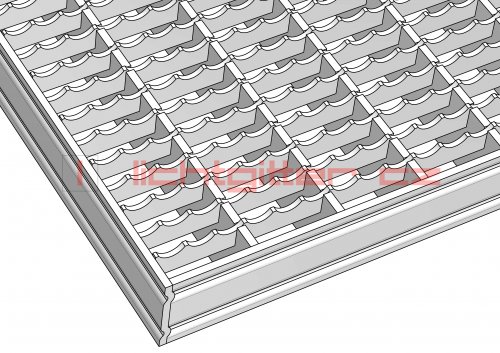 XP Anti-slip type No. 3 Both the bearing and spacing bar notched, at the standard pitch of 33.33 there are always two notches in one mesh
No. 3
XP Anti-slip type No. 31 Both the bearing and spacing bar endlessly notched
 
No. 31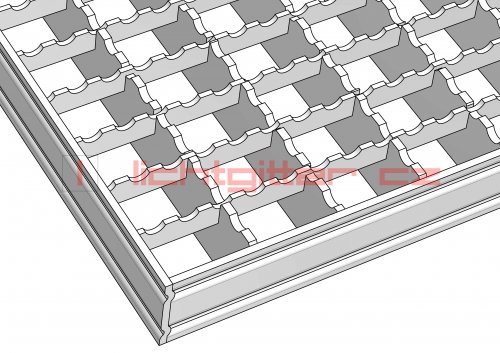 XP Anti-slip type No. 32 Spacing bar endlessly notched
 
No.32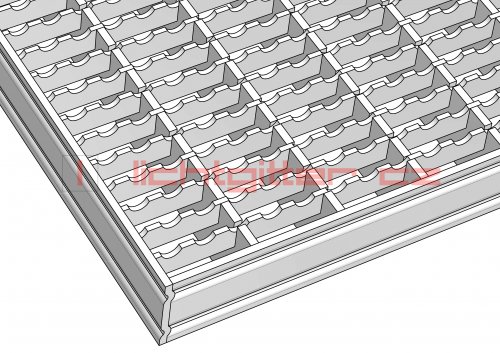 XP Anti-skip type No. 42 Spacing bar endlessly notched, the spacing of rounded pins approx. 5.5 mm
No. 42